Aims and Scope
Sidhi Laksono Purwowiyoto, R. Mohammad Reza Juniery Pasciolly, Ananta Siddhi Prawara
---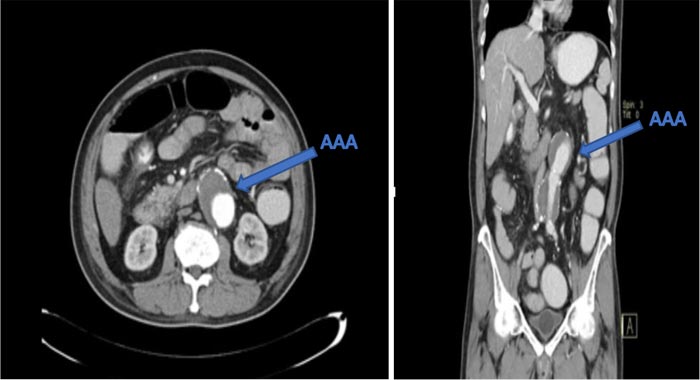 Hybrid procedure, a combination of endovascular and open surgical approach, has emerged as the first-line treatment for patients with severe aortoiliac diseases because of its effectiveness. We report a hybrid procedure in a 72 year old man with an Abdominal Aortic Aneurysm (AAA) and Trans-Atlantic Inter-Society Consensus (TASC) D aortoiliac occlusive disease. After two failed attempts using the intraluminal technique (retrograde and antegrade), we successfully performed an endovascular approach with subintimal and Subintimal Arterial Flossing Antegrade-retrograde Intervention (SAFARI) technique with the help of roadmap technology. The vascular surgeon completed the procedure by creating femorofemoral bypass using a Great Saphenous Vein (GSV) graft. The graft was patent and there were no complications at 1 week, 1 month and 6 months follow-up.
---
December 31, 2020
Michael Spartalis, Eleni Tzatzaki, Eleftherios Spartalis, Christos Damaskos, Antonios Athanasiou, Efthimios Livanis, Vassilis Voudris
---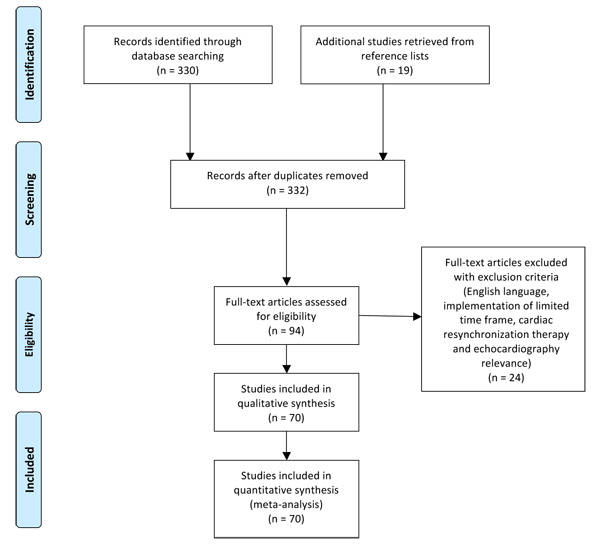 Background:
Cardiac resynchronization therapy (CRT) has become a mainstay in the management of heart failure. Up to one-third of patients who received resynchronization devices do not experience the full benefits of CRT. The clinical factors influencing the likelihood to respond to the therapy are wide QRS complex, left bundle branch block, female gender, non-ischaemic cardiomyopathy (highest responders), male gender, ischaemic cardiomyopathy (moderate responders) and narrow QRS complex, non-left bundle branch block (lowest, non-responders).
Objective:
This review provides a conceptual description of the role of echocardiography in the optimization of CRT.
Method:
A literature survey was performed using PubMed database search to gather information regarding CRT and echocardiography.
Results:
A total of 70 studies met selection criteria for inclusion in the review. Echocardiography helps in the initial selection of the patients with dyssynchrony, which will benefit the most from optimal biventricular pacing and provides a guide to left ventricular (LV) lead placement during implantation. Different echocardiographic parameters have shown promise and can offer the possibility of patient selection, response prediction, lead placement optimization strategies and optimization of device configurations.
Conclusion:
LV ejection fraction along with specific electrocardiographic criteria remains the cornerstone of CRT patient selection. Echocardiography is a non-invasive, cost-effective, highly reproducible method with certain limitations and accuracy that is affected by measurement errors. Echocardiography can assist with the identification of the appropriate electromechanical substrate of CRT response and LV lead placement. The targeted approach can improve the haemodynamic response, as also the patient-specific parameters estimation.
---
December 19, 2017