Aims and Scope
Alaa A. Ghaleb, Ahmed Sadky, Mohammed A. Meghaizel, Shehab El Etriby
---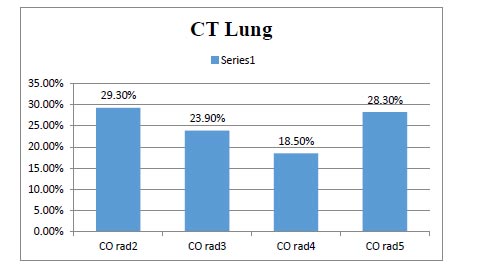 Introduction:
Corona Virus Disease (COVID -19) patients present mainly with respiratory manifestations and viral pneumonia. The cardiovascular system presentation includes early signs of acute myocardial injury. Cardiac troponin I (cTnI) is a gold-standard biomarker for necrosis and myocardial risk assessment.
Aim of the work:
This study aimed to assess the prognostic value of cTnI in COVID-19 patients.
Methodology:
We report a prospective study that included 92 COVID-19 patients admitted to the El Helal Hospital, Sohag, Egypt. Upon admission, routine investigations including cTnI, chest Computed Tomography (CT), and Electrocardiogram (ECG) were carried out. The patients admitted to the intensive care unit (ICU) also had echocardiography.
Results:
More than half of the patients (55.4%) were admitted to ICU; cTnI level was elevated in 30 patients (58.8%), of whom 17 died (56.7%). There were statistically significant differences regarding the relation between cTnI level, D-dimer and the need for ICU admission and death (p=0.001).
Conclusion:
We conclude that cardiac troponin I levels are a prognostic factor for ICU admission and mortality in COVID-19 patients.
---
April 19, 2021
Michael Spartalis, Eleni Tzatzaki, Eleftherios Spartalis, Christos Damaskos, Antonios Athanasiou, Efthimios Livanis, Vassilis Voudris
---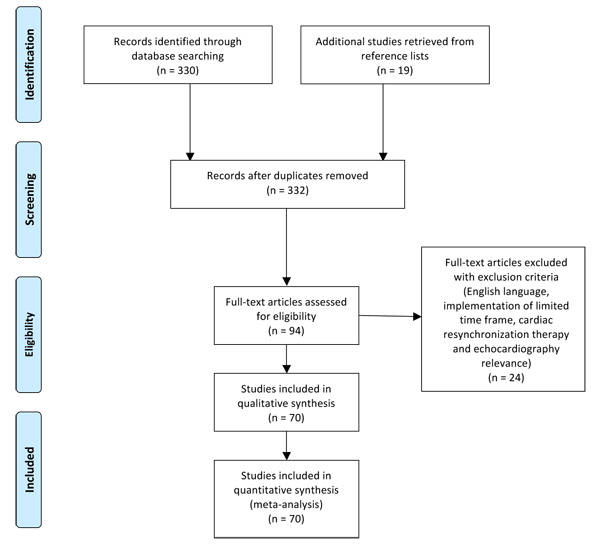 Background:
Cardiac resynchronization therapy (CRT) has become a mainstay in the management of heart failure. Up to one-third of patients who received resynchronization devices do not experience the full benefits of CRT. The clinical factors influencing the likelihood to respond to the therapy are wide QRS complex, left bundle branch block, female gender, non-ischaemic cardiomyopathy (highest responders), male gender, ischaemic cardiomyopathy (moderate responders) and narrow QRS complex, non-left bundle branch block (lowest, non-responders).
Objective:
This review provides a conceptual description of the role of echocardiography in the optimization of CRT.
Method:
A literature survey was performed using PubMed database search to gather information regarding CRT and echocardiography.
Results:
A total of 70 studies met selection criteria for inclusion in the review. Echocardiography helps in the initial selection of the patients with dyssynchrony, which will benefit the most from optimal biventricular pacing and provides a guide to left ventricular (LV) lead placement during implantation. Different echocardiographic parameters have shown promise and can offer the possibility of patient selection, response prediction, lead placement optimization strategies and optimization of device configurations.
Conclusion:
LV ejection fraction along with specific electrocardiographic criteria remains the cornerstone of CRT patient selection. Echocardiography is a non-invasive, cost-effective, highly reproducible method with certain limitations and accuracy that is affected by measurement errors. Echocardiography can assist with the identification of the appropriate electromechanical substrate of CRT response and LV lead placement. The targeted approach can improve the haemodynamic response, as also the patient-specific parameters estimation.
---
December 19, 2017